Stefan Osthaus
President
CX & EX Thought Leader
Strategy Consultant
experience5
Stefan Osthaus
Stefan has 15 years of experience as a Fortune 500 leader. Responsible for tens of millions of customers' experiences and thousands of employees' experience, Stefan has built his career on dramatic CX improvements (specifically, that's +30 NPS points) and on work-life balance. He intimately understands the connection between a comfortable employee and a productive one. From Dusseldorf, Germany, Stefan helps leaders around the world to consider their CX and EX practices as two sides of the same coin for better business results and better word of mouth.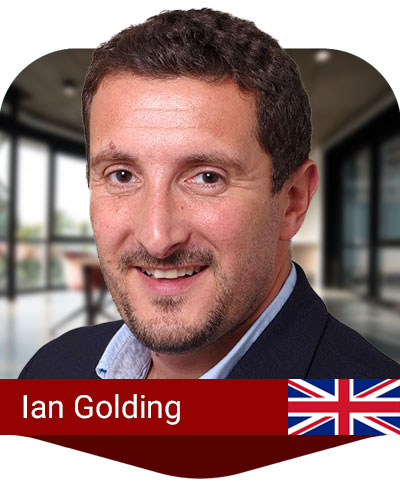 Ian Golding
Executive Director & Ambassador
Blogger, Author & Speaker
CX Trainer
CXC
Ian Golding
Ian, is a Certified Customer Experience Professional and Customer Experience Specialist. A certified Lean Six Sigma Master Black Belt, Ian has spent over twenty years in business improvement, working hard to ensure that the businesses he works for are as customer focused as possible. Based outside of London, Ian lectures worldwide and is a workshop rock star when it comes to teaching the basics of Customer Experience.
Hassan Mohammad
Executive Director Business Development
CEO & Founder
Multifarious Experience
Hassan Mohammad
Hassan is the founder and CEO of Multifarious Experience, a CX and Innovation consultancy with roots in the UK and Saudi Arabia. He is a CCXP – Certified Customer Experience Professional and a CXPA (Customer Experience Professionals' association) Recognised Trainer Provider (RTP). He has also been nominated as a rising 30under30 CX superstar by CX Network.

Hassan works at the forefront of innovation and has developed his approach over 8 years working with organisations internationally ie UK and the Middle East across sectors such as Healthcare, Insurance, Engineering and the public sector. He is a passionate advocate of using cross-cultural collaboration to co-design innovative experiences with customers and employees and building capacity within organisations for CX, design and innovation.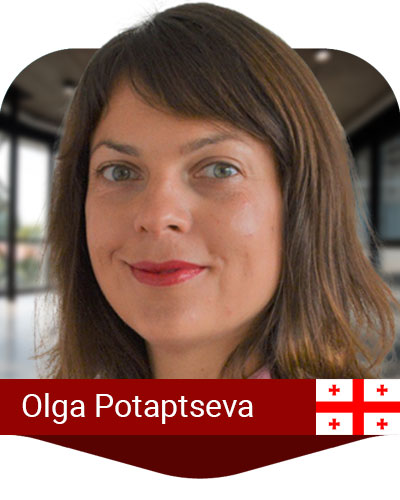 Olga Potaptseva
Executive Director Membership
Agile CX Implementation expert
CX writer & speaker
European Customer Consultancy.
Olga Potaptseva
Olga is an international CX professional with 17 years experience, working across multiple industries in North America, Europe, Far East and Middle East. Her focus is on ensuring in-depth customer understanding drives tangible business results. In her company, European Customer Consultancy, she developed a CX Implementation and Management Toolkit that allows her clients to achieve results from their CX programs 3-4 times faster. Thought leader, speaker and author, Olga is a regular judge at the CX Awards and in 2019 she has been named amongst Top 25 CX Influencers.
Our Board of Directors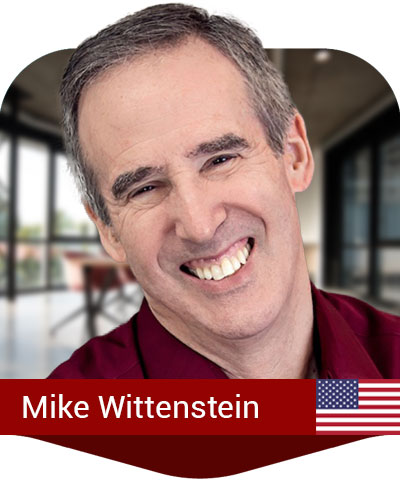 Mike Wittenstein
CEO
Storyminers
.
Mike Wittenstein
Over three decades, Mike Wittenstein has successfully advised leaders and their teams during times of immense change. His robust story-driven process helps bring clarity to their stories, strategic plans, brands, reorganizations, customer experiences, and game plans. A serial innovator, Mike started one of the world's first digital agencies (GALILEO), customer experience practices (IBM), and a hybrid strategy/experience/story consultancy (Storyminers). He has advised leaders in specialty retail and healthcare, hospitality, professional services, associations, technology, and other services-based industries on change, digital transformation, design thinking, business storytelling, innovation, employee and customer experience, service design, and strategic communications.
Mike's client roster includes: AT&T, Adobe, Apple, Chick-fil-A, Delta Airlines, Holiday Inn, IBM, the University of Phoenix, Piedmont Hospital, Transitions Optical, and hundreds of others. Together, his clients have captured almost $2 billion in added value by applying his ideas and processes. Mike is an award-winning speaker, experience designer, advisor, coach, and consultant with experience in 24 countries. Based on two years of study and work abroad, Mike brings cross-cultural awareness and the ability to work in four languages – English (fluent), Portuguese (stage-capable), Spanish (conversational), and Russian (basic). Meeting planners, event organizers, and corporate trainers recognize him for his approachable, understandable, and positive presence.
Mike is an often-quoted thought leader, interview guest, and top-ranked social media contributor. Mike travels from Atlanta and works in all national and international markets virtually, in live sessions, in-person, on-stage, in hybrid events, as part of recorded events, and with the press.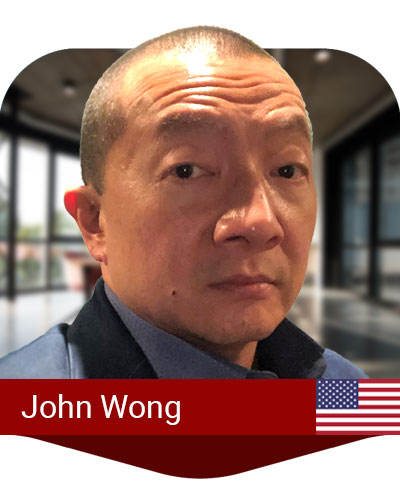 John Wong
SVP Client Experience
CO-OP Financial Services
.
John Wong
I am passionate about designing and delivering a great Customer Experience. Customer Success translates to an organization's growth and its people's growth. It is a win-win-win. I love leading people through influence, inspiration, and collaboration. I believe the key drivers in delivering superior Customer Experience includes:
Products that are intuitive to use, and focused on solving customers' needs.
Technology that centers on the human experience to achieve the desired outcome.
Processes that innovate new ways of thinking and getting a job done.
Great People Experience with great talent is a key lever to improve Customer Experience.
Project Management skills and infrastructure to ensure successful execution.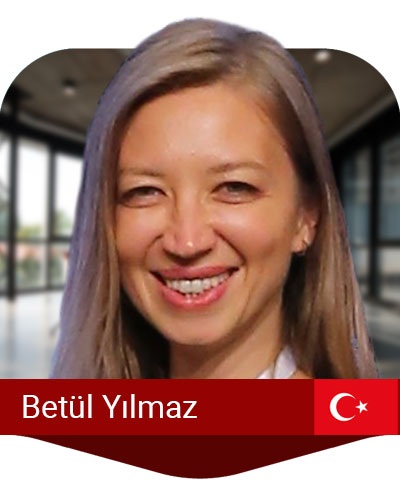 Betül Yılmaz
Founder and Managing Director
Elephant
.
Betül Yılmaz
Betül is a customer experience professional and founder of Elephant.
She works with organizations to create value to their customers, employees and partners, to provide a competitive advantage and set sustainable and measurable values.
Prior to that, she was Head of Marketing and Customer Experience at TEB BNP Paribas and taken various positions in multiple countries leading the customer experience, marketing and sales teams. She had the opportunity to work on an international start-up bank as Head of Sales and Marketing.
She is expert in customer journey mapping, design and implementation of voice of customer programs and design thinking methodology.
She is a regular judge at the customer experience awards, a member of Customer Experience Professionals Association (CXPA) and also a global best-selling author with a CX book. She is a professional executive coach and a lean change agent.