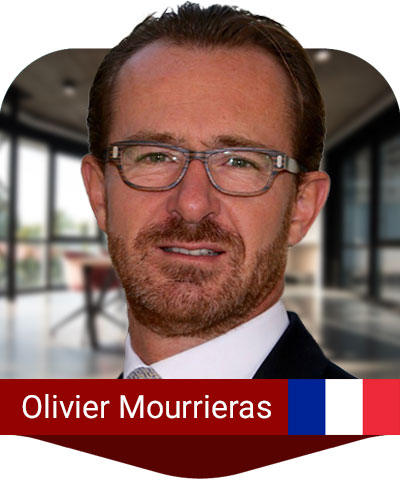 Olivier Mourrieras
CEO CX Impact
Olivier is as passionate about customers as he is driven toward results. The customer experience radical change plans that he led as executive at Orange and E.ON for over 12 years achieved spectacular customer results (average +10 points NPS per year). These plans are used as case studies by leading consultancy and analysts firms. Holding executive positions at Orange and E.ON helped him develop his customer operations skills with 'practical inspiration.' Olivier provides through Paris-based CX-Impact, personalized advice and coaching support for leaders who want to start, accelerate or reboot their customer experience strategies. That covers the overall orchestration of a management system and goes from mobilizing the organisation and creating a coalition around the opportunity, to understanding what capabilities are required, how to fill the gaps and measure success. Olivier's credibility and rare energy levels help leaders and board members stay confident and relentlessly focused on the desired outcomes despite the odd resistance to change!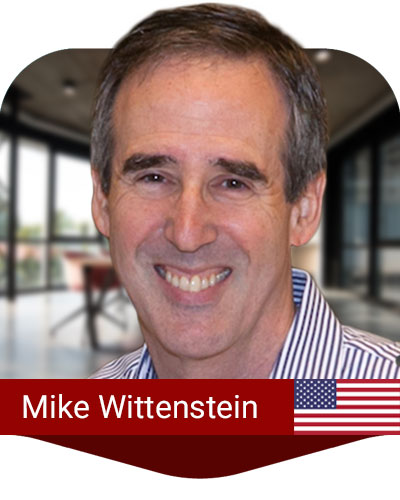 Mike Wittenstein
CEO Storyminers
.
Mike has over 30,000 hours of experience helping leaders tackle tough, high-stakes problems. His 500+ clients claim over $1.6 billion in added sales, reduced expenses, and new sources of revenue. Through StoryMiners (established in 2002), Mike helps clients clearly articulate their future-state customer experiences. He brings story, design thinking, journey mapping, and the latest technologies to identify what's feasible and profitable—and the best ways to get the work done. He served as IBM Global Services' eVisionary and started their first customer experience practice. Mike is based in Atlanta, USA, home to the 1996 Olympic Games. He works in English, Portuguese, Spanish, and Russian and has experience in over 100 cities in 26 countries. Mike has earned these top-tier designations: CCXP (customer experience), CSP (speaking), CMC (consulting), and an MBA. StoryMiners' helps retailers, hospitality/travel firms, technology companies, and professional services firms such as: Barnes & Noble, Chick-fil-A, Holiday Inn, Delta, TELUS, Beeline, Adobe, IBM, SAP, LPL Financial, Jefferson National; plus many mid-market, game-changing brands.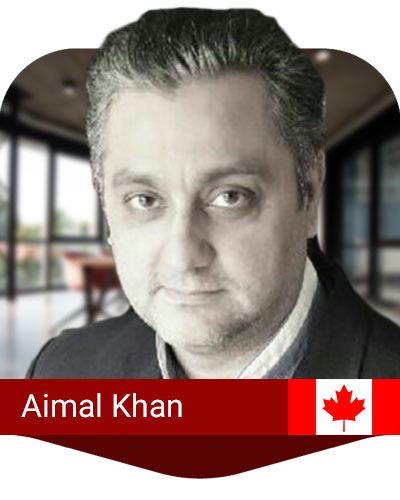 Aimal Khan
Advisor CX
Wisdomize
Aimal Khan is a Certified Experience Economy Expert, Six Sigma Green Belt and Strategic Pyramids Professional with over 19 years of cross-industry experience, he worked in Management Consulting, Sales, Delivery and Solutions. Over the years working extensively with clients he evolved professionally by developing niche expertise blending best of both worlds Customer Experience and Data Analytics. He has the unique ability to adopt a holistic approach across the value chain and key data points focusing on the right people, right processes, the right culture, right tools, and right use cases maximizing value generation, customer-centric innovation, and business growth.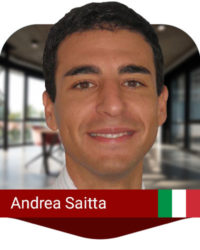 Andrea Saitta
CX & Commercial Excellence Director
Air Liquide
.
.
Nearly 20 years experience within chemical, manufacturing and healthcare large organizations (Stoxx Eu 50) always with growing responsibilities up to General Mgmt position. During the last three years fully dedicated to think, design and implement an extensive CX mindset transformation within the European Industrial Merchant Business line at Air Liquide (23 countries, 7500+ employees, 500.000+ customers, BtB-BtBtC-BtC channels, 2+ bn€ turnover). Sound organization, governance, tools, metrics linked to financial impacts the key ingredients for a significant step up.
Committed on execution and getting things done always keeping CX and EX as first priority.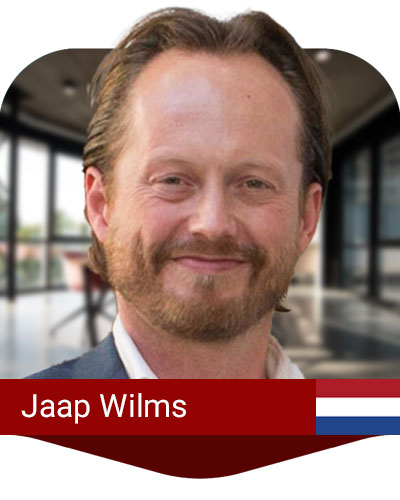 Jaap Wilms
CEO Wilms & co
.
.
.
Jaap Wilms consults and supports international companies and especially CX Programme Managers in bringing their VOC, CX and NPS Programmes to the next level. With 20 years of international experience in CX, he e.g. designed and ran best-in-class NPS Programmes in several countries in Europe and Asia. With this real-life leading corporate experience, combined with a broad and in-depth expertise and his original, energetic thinking he is sure to inspire, challenge and support you.
Jaap is a Certified Customer Experience Professional (CCXP, GlobalCEM, SMX), a frequently asked speaker, a guest lecturer at universities on CX and Strategic Innovation, and holds an off-beat degree in Iconology. Most important, he loves anchovies, roquefort and coffee (though not mixed).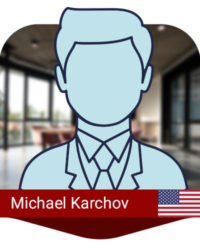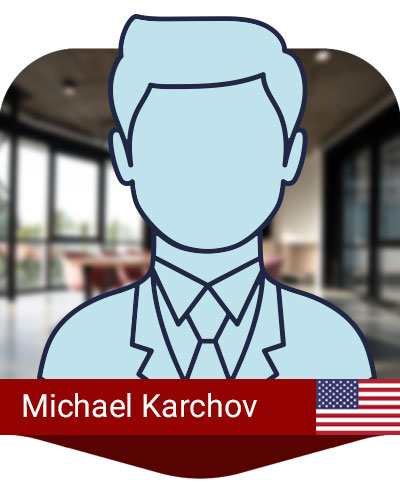 Michael Karchov
Managing Partner
Entrespace Group
.
.
Dr. Michael Karchov is a recognized business design innovation leader, specializing in business consulting, customer value analysis and value proposition design.
Michael is currently a Managing Partner, a global executive in charge of a portfolio of business consulting and training services at Entrespace Group, a business design firm.
Prior to Entrespace, Michael enjoyed a 20-year career in IBM, which spun a range of global executive and consulting roles, and where he founded and led consulting practices, providing business and technology services to IBM corporate clients across many industries and continents.
Michael holds a M.Sc. with Honors and a Ph.D. in Applied Mathematics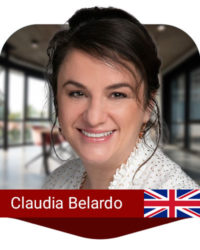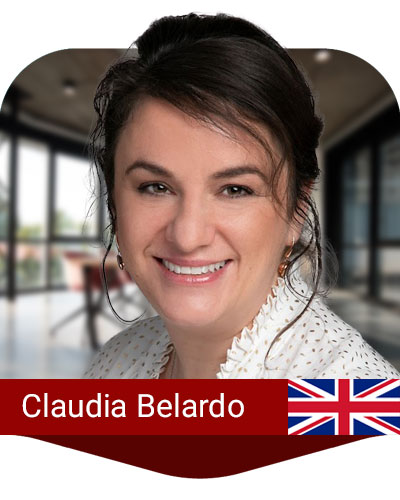 Claudia Belardo
International CX Director
SAP Concur
.
.
Leading, executing and growing successful strategies that help ensure all businesses and groups are empowered and aligned to deliver outstanding customer experiences.
I drive customer-focused change in a holistic way throughout organisations by pulling together insights through Customer Journey Mapping, Customer Success Mapping, Customer Listening (NPS and CES programs), Customer Advocacy and Health Metrics to build compelling business cases for change and prioritising CX improvement programs internally that drive customer utilisation and adoption whilst demonstrating the value that earns and retains customer loyalty.
I am a member of Customer Experience Professionals Association (CXPA), Technology Services Industry Association member (TSIA) and a Certified Knowledge Centered Service (KCS) Practitioner. I am also an advisory board member/ speaker at Contact Center World (CCW) and speaker at Customer Contact Europe Executive MindExchange (Frost and Sullivan) and PulseEurope (Gainsight)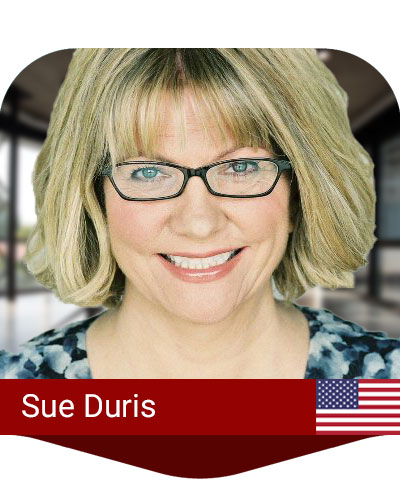 Sue Duris
Director of Marketing & Customer Experience
M4 Communications
.
.
Sue has more than 20 years of experience working in the B2B high-tech sector as CMO, VP of Marketing, chief CX strategist, and other key organizational leadership roles. She focuses her time in helping organizations differentiate and grow by coaching them how to be customer-centric, advising them on their digital transformation initiatives, and collaborating with them to design omnichannel experiences that engage employees and deliver customer value. Other areas of focus include customer journey mapping, root cause analysis, VoE, VoC, and CX performance. She believes strongly that aligning culture, EX, and CX drives growth.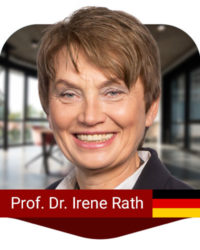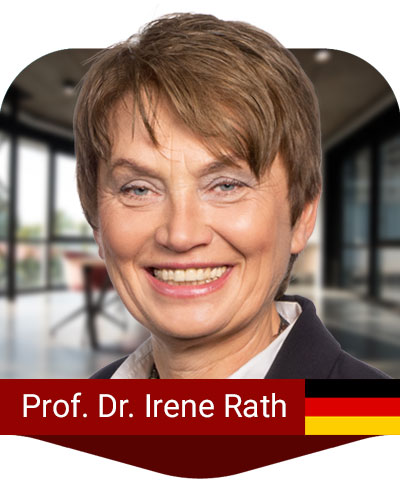 Prof. Dr. Irene Rath
Dean of International Business Administration
and Service Management Professor for Business Administration
and International Management
Euro-FH
.
.
Prof. Rath has been active in a variety of teaching positions since 2008. She has taught general business administration, economics, customer experience and international management at the University of Hamburg and at various private universities.
Prof. Rath gained international industry experience through various organizational and management tasks in international mechanical engineering, the international textile industry and the waste disposal and recycling industry.
In research and teaching, she is particularly concerned with service management, customer experience and international human resources.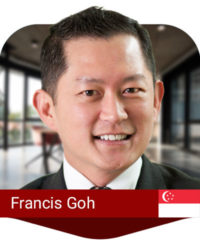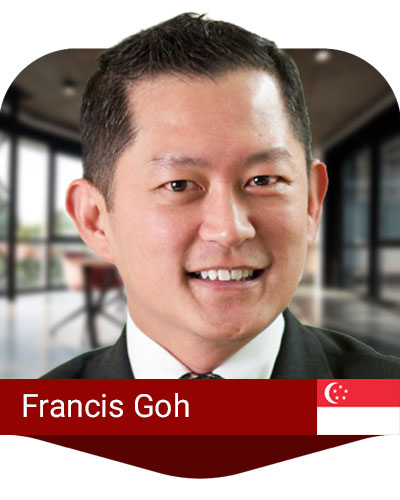 Francis Goh
CEO & Founder
Hehsed Consulting Pte Ltd
.
.
.
.
.
Francis has >20+ years of international experience in the technology and energy industries, having had numerous P&L and high impact leadership roles with global leaders such as Accenture, SAP, HP, Microsoft and ExxonMobil. During this time, Francis has worked across Asia, Europe and the United States.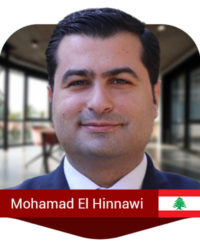 Mohamad El‐Hinnawi
Customer and Digital Experience Advisor
Conred CX
.
.
Mohamad is a Customer Experience Advisor and Consultant, focusing on research, development, training and delivery of Customer Experience Management frameworks and solutions.
He has more than 15 years of experience in consulting and cross-functional leadership roles and had several engagements with organizations in the United States, Lebanon, Saudi Arabia, Turkey, UAE, Oman, Kuwait and Sudan.
He is also one of only ten globally authorized resource and training providers for Certified Customer Experience Professionals (CCXP) and has published many articles on the topic of Customer Experience on designated platforms like CXPA Blog, Customer Think, Customer Value Creation Blog and CXM.world.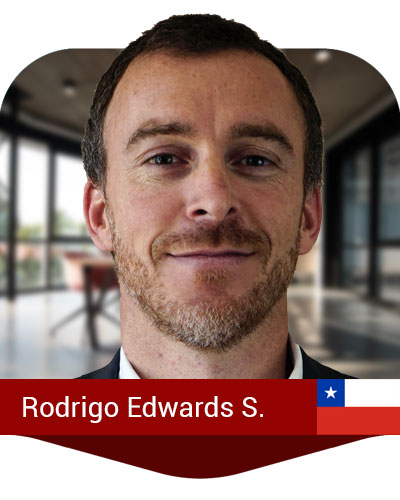 Rodrigo Edwards S.
Founder
loyaltymetrics
.
.
Rodrigo has over 15+ years implementing Customer Experience (CX), Employee Experience (EX) and Net Promoter System (NPS) programs throughout Latin America both as an executive and as a consultant.
Rodrigo founded Loyalty Metrics in 2014, a Customer Experience Management consulting and training firm helping businesses achieve customer centric growth.
He has a firm conviction that the future and sustainability of businesses is in understanding their customers' needs, acting on their feedback and then continuously evolving their strategy and operations to achieve customer loyalty and profitable growth.
Rodrigo holds a Master´s degree in Management from Harvard University and is a Customer
Loyalty and NPS® Certified expert from Satmetrix.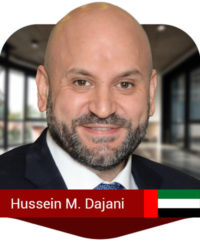 Hussein M. Dajani
Digital and Customer Experience (CX) Transformation
Nissan Motor Corporation
.
.
Hussein has over 18 years of solid holistic Omnichannel Marketing Communication experience in the space leading and building seamless Phygital Customer Experience Journeys within multinational agencies (JWT, Leo Burnett, and TBWA) and Fortune 500 companies (Virgin Mobile, Red Bull, Nissan Motor Co.), across the Middle East, Africa, Turkey and India region.
He was among the first batch of WPP MENA employees to receive the renowned WPP Young High Potential Leaders award from Sir Martin Sorrell (ex Chairman and Worldwide President of WPP) and Bob Jeffrey (ex Chairman and Worldwide President of JWT). In 2017, by nomination from the Global Chairman and Patron of the World Marketing Congress, Hussein has been featured in the 50 most influential digital marketing leaders listing. Furthermore, Hussein has been voted by the Huffington Post as among the 10 people changing the marcomm landscape in the MENA region, and in Gulf Marketing Review's GMR's list of 40 of the brightest marketing professionals under the age of 40 in the Middle East. After a 2 years stint with hug digital, as its Chief Digital and Operating Officer, which he grew exponentially till he lead to its sale to WPP, Hussein joins Nissan Motor Co. as General Manager Digital and Customer Experience for Africa, Middle East, India, and Turkey, for Nissan and Datsun brands, to be responsible for its Digital Transformation. Furthermore, Hussein plays an active role in the advisory council of the World Marketing Congress, as a Director with the Customer Institute, and as an expert advisor in ISMA (International Social Media Association).
Hussein is also a speaker at various conferences throughout the EMEA region, a weekly guest speaker on numerous TV and Radio stations, and a jury member in renowned global festivals.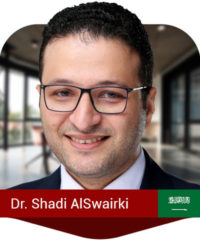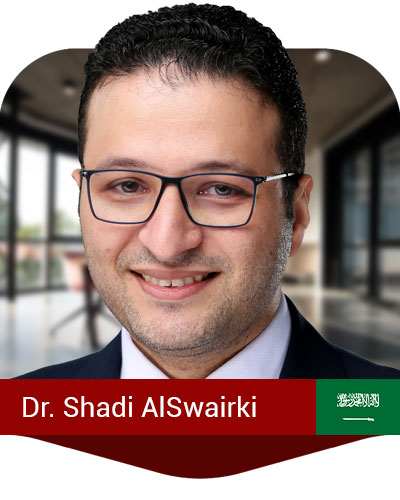 Dr. Shadi AlSwairki
Operation & Customer Experience Excellence
SJS
.
.
.
Medical and Operational Professional with superb leadership skills, impressive record of growth and success for more than 13 years of experience in healthcare, Operational and Customer Experience sectors
Leading the customer strategy and engagement which embark on a journey of customer-centric culture change to put the customer at the heart of all we do. I strongly believe in passionate and inspirational business leadership which energizes both organizations and individuals. Investment in people is a crucial pre-requisite when embarking on the new opportunity, Certified Coach Building Influence, Impact & Inspiration