Our Mission: Relentless Customer Focus
Customer centricity is one of the most prominent areas of lip service and corporate self-assessments that don't match customers' reality. The Customer Institute provides an independent view of such realities and help holding organizations accountable and honest in their commitment to customer centricity.
The Customer Institute not only certifies the degree of customer centricity of organizations around the world. We also develop the tools, methods and approaches such organizations can apply to advance their level of customer focus and create an ever-improving customer experience.
Who we are
The Customer Institute is an independent global organization. Experts, practitioners, authors, and educators from the field of customer centricity make up our board of directors as well as the much larger group of contributors to our research and tool development.
Our global presence provides for a non-biased view of customer centricity and excellence in customer experience. We incorporate the latest in best practices from around the globe in our certification programs and tool recommendations.
Relentless Customer Focus
Our certifications help organizations worldwide to assess and communicate their level of customer centricity. Based on the thorough assessment performed by one of our authorized partners around the world, organizations gain either silver, gold, or platinum certification for their customer centricity.
The customer centricity assessment considers all aspects of customer centricity, from strategy to culture, from organizational implementation to process implementation. The assessment results are an invaluable source of insight for every organization in their quest to further improve their customers' experience.
Our tools and methods help organizations to more effectively and efficiently listen to customer feedback and draw the necessary conclusions for future experience improvements from such feedback. Our research around the permanent improvement of voice-of-the-customer programs are an important industry contribution to the global advancement of customer experiences.
Leadership Team
The Customer Institute's leadership team brings together thought leaders, lecturers, innovators, consultants, and practitioners from all fields of customer centricity. Our board of directors is second to none in its combined expertise and span across experience champions from around the globe.
Our global representations ensures the constant focus on industry best practices from the B2B, B2C, as well as the public sector. Certifications by the Customer Institute are performed by a review board consisting of members of our board of directors.

Innovative Tools & Methods for Excellence in Customer Experience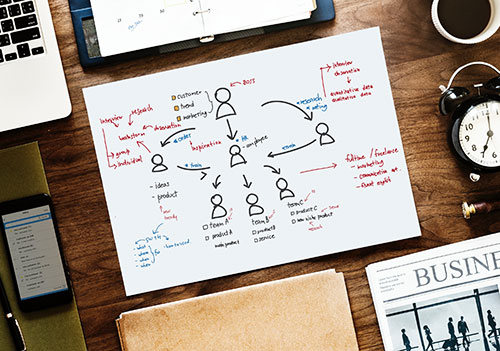 Customer centricity is an art and a science. We advise CEOs worldwide on how to convincingly develop their customer centricity platform and transition it into an exciting mission for their teams as well as achieveable objectives for their organizations.
The science of customer centricity builds on proven best practices and effective tools for customer experience management. From implementation roadmaps for CX programs in large organizations, to maturity-based voice-of-the-customer programs the Customer Institute develops and refines the science of customer centricity.
The Experts behind the Customer Institute
CX Practitioners and Consultants
The combined experience of experts and consultants from the field of customer experience as well as customer contact management and market research fuel the innovation at the Customer Institute. Our global presence ensures an efficient advancement of methods and tools through worldwide reasearch and collaboration. We share all insights and methods with or members and contributors to ensure that organizations can best benefit from the innovation developed at the Customer Institute.
Authors and Educators
Our strong links into the community of customer related authors, speakers, and educators – in the commercial and the academic space – provide for efficient knowledge transfer between all sectors of customer centricity innovation. Our directors and contributors are among the most recognized authors of CX literature, globally active corporate coaches and trainers, academic teachers, as well as regular keynote speakers at industry conferences and corporate events.
How to engage with us for better Customer Experiences
If you are
an organization seeking to certify and improve its customer centricity,
a CX practitioner wanting to either utilize or contribute to our research and tools, or
an academic or industry organization looking to transfer knowledge from us to you and vice versa
then contact us at let's start a meaningful conversation about how the Customer Institute can help you advance customer centricity in this world.