Certifications of Tools, Methods, Trainings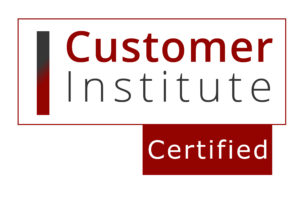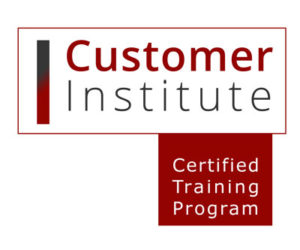 The Customer Institute certifies excellence in customer centricity by reviewing related tools, methods, and trainings. If found to be following or exceeding current best practices in the field of customer centricity, being comprehensive, effective, and efficient, as well as sustainable and repeatable, then certification is awarded.
Organizations can trust that certified tool, methods, and trainings has been thoroughly reviewed by an evaluation board of Customer Institute directors and found meeting all the criteria above.
Participants can trust that the training program delivers the promised education in an effective, comprehensive way that meets or exceeds industry best practices.
The certification indicated with this logo is valid for two years following the certification review by the Customer Institute. You can start your journey to winning Customer Institute ce